Omega Private Academy - Doral
Individualized Instruction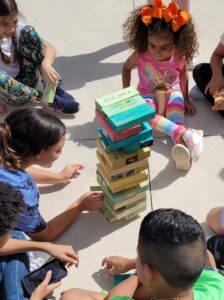 Omega Private Academy® - Doral is a rewarding alternative to a traditional public or private school. Omega understands that not every child learns the same way and provides a small classroom setting for accelerated growth. Students receive individual instruction in a caring learning environment, which is perfect for struggling students who need more attention, or for students who aren't challenged at school.
Click here to see our 2022-23 Academy Calendar
Founded 2008
Extending the Omega Learning® services to our community
Cognia Accreditation
8:1 Teacher to Student Classroom Ratio
Grades 2-12
Students Enrollment: 30 - 40
GSNS Provider
College Prep high school program
Multi-Sensory Instruction
Customized Lesson Plans
Yearly Standardized Testing
Flexible Academic Programs
Omega Private Academy's class schedule provides families with the flexibility they prefer. Omega offers customized 10, 11, and 12 month academic plans to help each student achieve success based on their academic goals and timeline. Teachers are able to fill skill gaps and challenge students allowing them to achieve success on a daily basis and build self-confidence.
Our teachers are certified, experienced professionals who are fully invested in the success of their students. Omega teachers are positive role models, leading by example and providing menthorship to help our students to become responsible, productive adults.
Our Parents are kept informed throught regular communication from teachers and school administrators. Communication is also assured through:
Parent portal provides access to attendance, grades, and assignments
Weekly newsletters
Parent conferences
Stakeholder surveys
Individualized Instruction
Omega Private Academy® teachers provide differentiated instruction based on individual academic plans built around a student's assessments, testing and school records. Teachers keep students engaged using multi-sensory instructional methods.
College counseling is offered through "FutureQuest" a monthly colloege/career prep sessions, college night, college visits, advice and mentoring by teacers and staff and the administration of PSAT and SAT/ACT evaluation tests. Test preparation programs are available through the Omega Learning® Center tutoring services.
Omega Private Academy® receives application for enrollment through the year, to maximize our service to our community by meeting ongoing family needs. Places are limited. Omega Private Academy® admits students from all background and origins.
Open houses are held at certain times of the year to provide families with an informal opportunity to view our facilities and ask questions.
Families with make an appointment to take part in a conference with the Center Director, which will include a discussion of the family's academic goals and a review of the student's records (including an IEP or psychological report if applicable), and a tour of the facilities. Upon successful completion of the conference the student will be invited for a shadowing day. The student will be given a Woodcock Johnson IV assessment to help determine academic placement and neeeds. A positive decision will be made based on all of these inputs before registration and enrollment can proceed.
Elementary and Middle School: Monday to Thursday 8:30 am - 2:00 pm
High School: Monday to Thursday 8:30 am - 2:00 pm (after school electives times may vary).
Friday is an independent study day. Each student will have work to complete for Monday.
After school study groups are available after school and on Friday
Our students show a variety of ways to be involved. The following amenitites are currently offered:
Community Service (including whole school community service days)
Student Council
Year Book
Monthly Social Events
Field Trips (team building and curriculum support)
College Counseling
School Photographs
National Honor Society
Cap and Gown Graduation Ceremony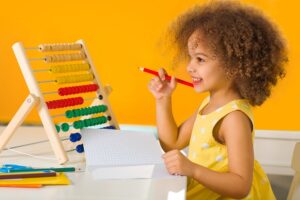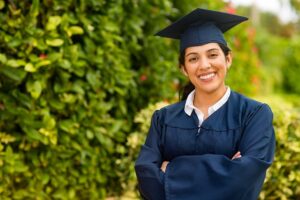 Omega Learning® Center - Doral
7500 NW 104th Avenue, Suite 103
Doral, FL 33178
Phone:
Email: