Comprehensive Academic Assessment
Omega Learning® Center provides the most comprehensive and accurate assessment in the industry. Each student receives the Woodcock Johnson IV academic assessment and MyStudyStyle®, Omega's learning style assessment. Programs are individually customized based on the assessment results, school grades, study habits, and academic goals.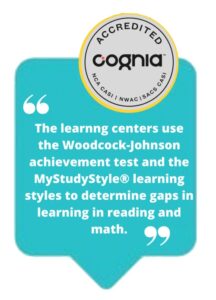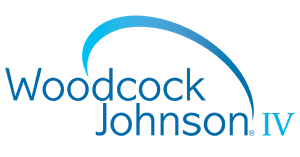 Academic Assessment
The well-respected Woodcock Johnson IV academic assessment evaluates your student in all areas of reading and math. The results pinpoint skill gaps and academic strengths that shape your customized tutoring program.

Learning Style Assessment
Omega's exclusive learning style assessment, MyStudyStyle®, determines your student's primary learning style; auditory, visual, or tactile and provides your tutor with the initial insight to jump start your tutoring program.
he Woodcock Johnson IV assessment, administered by all Omega Learning® Centers, places your student in a grade and month within that grade for key academic areas within reading and math. Reading tests include sight words, reading fluency, passage comprehension, phonics, and vocabulary. Math tests include calculation, math facts fluency, word problems, and number matrices (math reasoning).
These areas of testing are directly aligned with the academic concepts needed to succeed in school. Omega Learning® Center creates a customized tutoring program based on the results of this valuable assessment. By administering this valuable assessment test Omega's certified math and reading tutors are able review results and focus on strengthening the academic areas of most concern, which maximizes your time and monetary investment in a tutoring program.
There are three primary types of learning styles to which Omega Learning® Center caters:
Visual – You learn best through SEEING. You learn best by reading, watching a demonstration, and looking at graphics and illustrations.
Auditory – You learn best through HEARING. You learn best by hearing lectures, having information verbally repeated, and having information read to you.
Tactile – You learn best through TOUCH. You learn best by using hands on manipulatives, moving while learning, and experiencing the learning through action.
Omega Learning® Center - Doral
7500 NW 104th Avenue, Suite 103
Doral, FL 33178
Phone:
Email: